News
Posted by Olive McKillop on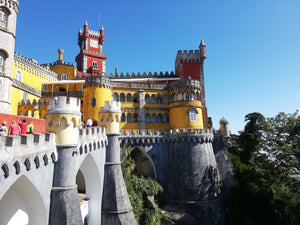 It's the European summer of 2023, the 2nd year after COVID lockdowns disappeared. We are on a mission to find small bag makers in Portugal using quality cork fabric.  A chance encounter in a market lead us to what we were looking for, a small cork bag making company producing quality cork products north of Lisbon. 
Posted by Olive McKillop on
Read about our long awaited trip to Portugal.  Our mission to visit the cork forests of the Alentejo in Portugal and see the cork harvest in action.  
Posted by Olive McKillop on
Posted by Olive McKillop on
Travelling on the New England Highway, we were stunned to see this lovely Cork Oak Tree in Tenterfield NSW, brought out from Europe and planted in 1861.  How it has stood the test of time!
Posted by Olive McKillop on
People sign up to Veganuary in record numbers amid concerns of farming practises affect on the environment
---