News — Innovation
Posted by Olive McKillop on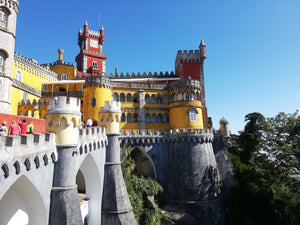 It's the European summer of 2023, the 2nd year after COVID lockdowns disappeared. We are on a mission to find small bag makers in Portugal using quality cork fabric.  A chance encounter in a market lead us to what we were looking for, a small cork bag making company producing quality cork products north of Lisbon. 
Posted by Olive McKillop on
Samsonite use Cork Leather for 
trim materials on the carry handle, logo, ID tag & back protectors in their Spark SNG ECO range.