News — About Cork Leather
Posted by Olive McKillop on
Posted by Olive McKillop on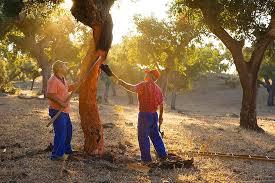 Learn the origins of Cork Leather, an ancient activity passed on by generations in the cork forests of Europe.
Posted by Olive McKillop on

Why Cork Leather for fashion products?  We need to retain the cork forests and cork leather artisan skills.  Cork production does not harm the environment or animals.